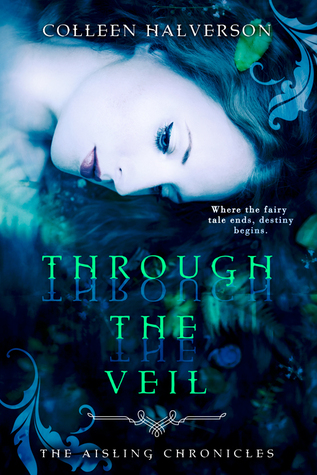 Elizabeth Tanner is no Tinkerbell, and her life is no fairy tale. Broke and drowning in student loans, the one thing she wants more than anything is a scholarship from the Trinity Foundation. But after the ancient Irish text she's studying turns out to be more than just a book, she becomes their prisoner instead. And when Trinity reveals Elizabeth is half-Fae, she finds herself at the center of a plot to save the magical races of Ireland from a brutal civil war.
As Commander of Trinity's elite warriors, Finn O'Connell isn't used to having his authority challenged. He doesn't know whether to punish or protect the infuriating young woman in his custody. When he discovers the Dark Fae want to use Elizabeth's abilities to control the source of all power in the universe, he'll risk everything to help her.
At the mercy of Trinity and enslaved to the Dark Fae, Elizabeth finds herself alone on the wrong side of an Irish myth thousands of years in the making. Refusing to be a pawn in their game, Elizabeth has to fight her way back to the man she loves, but to do so, she must wage her own war against the magic that binds her.
THROUGH THE VEIL will be available February 22nd 2016 through Entangled Publishing.
Book 1 of the Aisling Chronicles Series
My Book Review: 5 Stars
I thought the world Colleen Halverson created in this story was amazing and I loved this book!
Elizabeth is studying a ancient Irish folk lore text hoping to get a scholarship from the trinity foundation when all hell breaks lose and she discovers more about herself and the world around her then she has ever has known before..
I loved the authors pretense of this story and the characters too! Life has not been easy for Elizabeth at all and with as many bad things that happen to her in this book she came across so strong and caring when it came to the people that were close to her. Then there was Finn… What can I say about him other then he was so damn hot!!!!!
You meet so many different characters in this book… Some you will love and some not so much. There is also suspense in this book that will have you on the edge of your seat along with action and some steam too!
I have to say I am a huge paranormal/fantasy romance fan and the way this author wrote this story I was grabbed from the start and could not put this book down. I can not wait to read the next book in this series!
I received a ARC of this book through Netgalley from the publisher for a honest review!
Buy Links:
About Author:
As a child, Colleen Halverson used to play in the woods imagining worlds and telling stories to herself. Growing up on military bases, she found solace in her local library and later decided to make a living sharing the wonders of literature to poor, unsuspecting college freshmen. After backpacking through Ireland and singing in a traditional Irish music band, she earned a PhD in English with a specialization in Irish literature. When she's not making up stories or teaching, she can be found hiking the rolling hills of the Driftless area of Wisconsin with her husband and two children.
Author Links: